BY NIURIS HIGUERAS, YAMINA VICENTE, JULIA DE LA ROSA QUESADA AND MARLA RECIO
Miami Herald, DECEMBER 11, 2017
Original Article: HURTING CUBA'S ENTREPRENEURS
NIURIS HIGUERAS IS THE OWNER OF ATELIER RESTAURANT; YAMINA VICENTE IS THE OWNER OF DECORAZON, A DECORATING COMPANY; JULIA DE LA ROSA QUESADA IS CO-OWNER OF LA ROSA DE ORTEGA B&B; AND MARLA RECIO IS THE OWNER OF HAVANA REVERIE, AN EVENT PLANNING COMPANY.
It is a tough moment in Cuba for hundreds of thousands of entrepreneurs and millions of families with relatives in the United States. President Trump's new Cuba policy, announced in June and recently written into law, and the partial draw-down of the U.S. Embassy, are hurting the private sector and taking a terrible toll on Cuban families.
As business owners and the heads of our households, we're saddened by the turn of events that are causing so many of our friends, family and colleagues to suffer. We're tired of hearing about "support for the Cuban people," while those very policies take money out of our pockets and food off our tables, and separate us from our families.
The new restrictions on travel are crushing the private sector. Limits on individual travel and calls for stricter enforcement have confused and scared U.S. visitors, many of whom are choosing to go elsewhere or canceling their Cuba travel plans. As a way of kicking us while we're down, an unjust State Department travel warning and the partial closure of the U.S. Embassy in Havana have further affected U.S. travel and hurt our businesses.
The closure of consular services is dividing families, making reunification and family visits nearly impossible. Hundreds of thousands of Cuban families are suffering, not knowing when they will be reunited with loved ones. It also makes it impossible for entrepreneurs to take part in workshops and training programs, cultural groups to tour the U.S. and Cuban students to get visas to study in the States. The accompanying travel warning, which is completely unjustified, is scaring off American visitors.
Together, the travel warning and new restrictions have had a clear impact: Restaurants are empty, occupancy rates are down, events are canceled and freelance guides and taxi drivers and others roam the streets looking for work. Many of us now must decide which of our workers to lay off.
Unfortunately, despite the rhetoric in U.S. policy about support for the Cuban people and support for the private sector, our reality is not taken into account and our wants and hopes fall on deaf ears. Last year, we went to Washington, D.C., to have lawmakers hear our voices and discuss how a more open policy of trade and travel helps Cuba's private businesses. The country's top 100 private businesses sent a letter to President Trump making that case, believing as a business person he would understand.
A group of us, Cuban women entrepreneurs, reached out to Ivanka Trump, assistant to the president, hopeful she would understand the importance of empowering women who are business leaders on the island. Our letters and meeting requests to the administration went unanswered, time and time again.
Sen. Marco Rubio claims to be the leading architect of the administration's policy toward our country. Facing criticism of how the new travel policy would affect Cuban entrepreneurs, Rubio tweeted: "If Cuban people are hurt it will be because the Castro govt doesn't allow them to own their own business, not because of the new policy."
We would like Rubio to know that we do in fact own our own businesses, and we are hurt by the new policy.
We have repeatedly requested meetings with Rubio and his staff to share our knowledge and firsthand experiences as entrepreneurs and community leaders in Cuba. Unfortunately, like administration officials, he has ignored our requests to meet.
Policymakers refusal to meet with us and, more important, take our aspirations and livelihoods into account, is symbolic of decades of U.S. policies that aim to punish the Cuban people because of disapproval of the Cuban government. Not only is this way of thinking and acting ineffective and counterproductive, it is cruel and causes real suffering for the people they're supposedly trying to help.
We call on Rubio to stop trying to divide and separate our two countries. Stop pushing forward measures that harm families, entrepreneurs and average Cubans. We also call on the State Department to immediately lift the unwarranted and politicized travel warning, fully reopen embassies and make clear that the confusing and convoluted new regulations permit individual travel.
Rhetoric, finger pointing, and restrictions are not the type of "support" the Cuban people want and need. What we want are fully functioning embassies and the freedom of travel for Americans and Cubans alike. We can take care of the rest.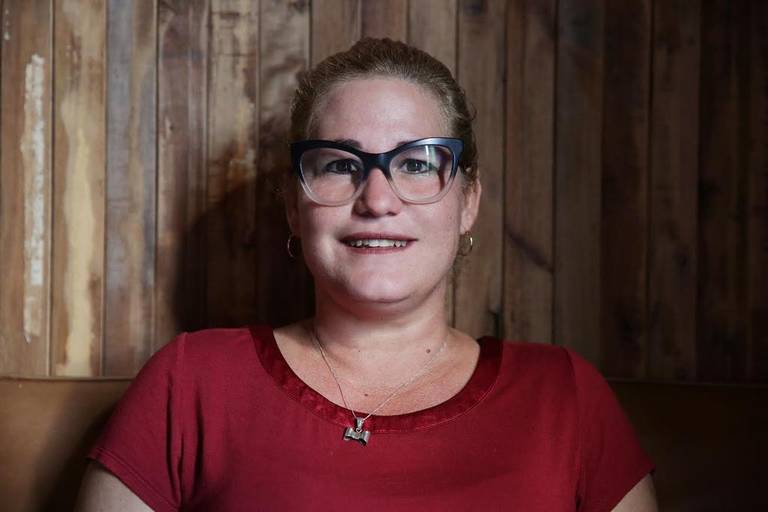 NIURIS HIGUERAS