By Arch Ritter
UNIVERSAL DECLARATION OF HUMAN RIGHTS
Article 13.
(1) Everyone has the right to freedom of movement and residence within the borders of each state.  (2) Everyone has the right to leave any country, including his own, and to return to his country.
Article 30.
Nothing in this Declaration may be interpreted as implying for any State, group or person any right to engage in any activity or to perform any act aimed at the destruction of any of the rights and freedoms set forth herein.
In December 2009, I made a formal invitation to two Cuban citizens to visit Canada, following the official "Procedure for Inviting a Cuban National to Visit Canada" as laid out by the Cuba's Ministry of Foreign Affairs (MINREX). I paid the required Consular Fee of $CDN 256.00 for each invitation. The two Cuban citizens invited were Yoani Sanchez and Miriam Celaya. I thought naively and foolishly that while Yoani Sanchez had been denied the right to leave Cuba a number of times before December 2009 when she had been invited by official institutions, perhaps a personal invitation would be successful. I of course was wrong. The Exit Permits of course were refused. The Consulate of Cuba in Ottawa of course refused to return the $512.00.
Yoani Sanchez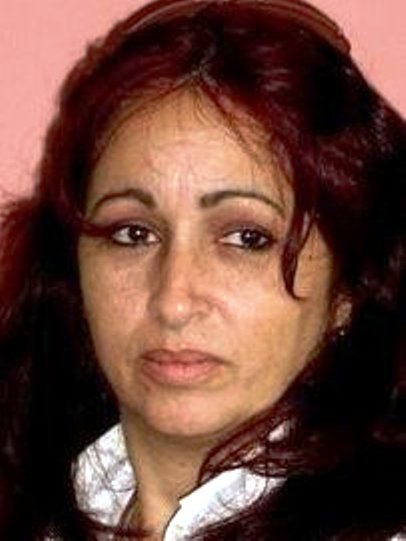 Miriam Celaya
The lack of freedom of movement of Cuban citizens is well known. The case of Yoani Sanchez is a cause célèbre and also a public relations disaster for the Government of Cuba. A number of analysts have written eloquently on the practice of the Cuban Government to dishonor its commitment to Article 13 of the United Nations Universal Declaration of Human Rights cited above. (See Ana Julia Faya: Nosotros tampoco viajamos libremente a Cuba, "Los permisos de entrada y salida del país son una violación de los derechos de los cubanos" and Haroldo Dilla Alfonso, "The (Non) Right of Cubans to Travel, Havana Times, February 01, 2011"
Sergio Diaz-Briquets has presented a comprehensive and comparative analysis of the Consular Fees charged by the Governmemt of Cuba for the acquisition of a passport, its renewal while abroad, and various other consular services (ASCE Conference 2010). He concluded that the Consular Fees are simply abusive. (See  S. Diaz-Briquets, Government-Controlled Travel Costs to Cuba and Costs of Related Consular Services: Analysis and International Comparisons )
However, the most egregious violation of the freedom of movement of Cuban citizens lies less in the exorbitant consular fees that are routinely charged to Cubans abroad for consular services and the Exit Permit controls over Cuban citizens and more in Cuba's monetary and exchange rate system.  Cuba's currency has been inconvertible for 50 years and the dual monetary and exchange rate system has prevailed for the last 20 years. Currency inconvertibility means that citizens can not routinely change their earnings for foreign currencies in order to travel freely. Instead, from 1961 to 1992 they have had to get permission from the Government to exchange their earnings in Moneda Nacional into a foreign currency. On the other hand, anyone on official government business or activities sanctioned by the Government could get access to foreign exchange. This meant that for the average citizen travel was highly restricted unless one could find a foreign sponsor to pay the bills.
With the dual monetary system coming into play in the early 1990s, the economic powerlessness of most Cuban citizens was further intensified. With the collapse of the value of the "old peso" (Moneda Nacional) vis-a-vis the US dollar (and then the convertible peso CUC) the purchasing power of earnings in the official economy also collapsed. At the exchange rate for Moneda Nacional to the US dollar at around 26 to 1, the average monthly income is somewhere around US$ 20.00. Cuba's monetary system impoverishes Cuban citizens in terms of the international transferability of their earnings from work.
In order to travel abroad, Cuban citizens now have three options. First, they can work for some branch of the government, mixed or state enterprises or organizations such as Universities for which travel abroad on official business can occur. Second, they can marry a foreigner for convenience or in sincerity – Spaniards and Ecuadoreans have been predominant recently – who then provides hard currency funding for travel abroad. Or third, they can now convert their Moneda Nacional earnings into Convertible pesos at the ratio of 26 to 1 and then acquire foreign currency through various channels with the convertible pesos. For most citizens, travel abroad is essentially blocked by the monetary and exchange rate systems.
The central planning system and the generalized controls on the economy adopted in 1960-61 meant that inconvertibility would have happened in any case. However, inconvertibility occurred under the watch of Che Guevara, who at the time was President of the National Bank and Minister of Finance as well as Minister of Industries (which included Basic Industry, Light Industry, Mining, Petroleum, and the sugar mills. Guevera was the indisputable "czar" of the Cuban economy.
Monetary inconvertibility and the accompanying loss of freedom of movement is one of Che Guevara's gifts to the Cuban people. This has been compounded by the monetary and exchange rate policies of the Fidel and Raul Castro Presidencies after about 1990, which generated the dual system and which have so far been unable to come to grips with it and establish a unified and convertible currency.