Carmelo Mesa-Lago and Jorge Pérez-López, Cuba Under Raúl Castro: Assessing the Reforms, Boulder CO: Lynn Rienner, 2013, pp. 1-293, Copyright © 2013;  ISBN: 978-1-58826-904-1 hc
Cuba Under Raúl Castro: Assessing the Reforms is, so far, the definitive survey, analysis and evaluation of Cuba's economic and social policies and of its development experience during the Presidency of Raúl Castro.
This is an excellent volume. Mesa-Lago and Jorge Pérez-López have built on their 50 and 40 years records respectively of their highest quality analyses of the economic strategies, policies and economic performance of Revolutionary Cuba, as well as numerous in-depth analyses of specific issue areas.
This study is comprehensive in scope, yet concise and focused. It is balanced and objective. It is constructed on a solid and broad a foundation of statistical information and a deep knowledge of the meaning and limitations of that information. It includes virtually all possible source materials from inside as well as outside the island.
In sum, it constitutes the best starting point for any observer, analyst, researcher or scholar trying to understand Cuba's economic experience after Raul Castro's "Acting" Presidency then Presidency.
Below is the Table of Contents to provide a quick overview of the scope of the volume.
Chapter 1        Cuba's Economic and Social Development, 1959-2012.
Chapter 2        The Domestic Economy, 2006-2012.
Chapter 3        International Economic Relations, 2006-2012.
Chapter 4        Social Welfare, 2006-2012.
Chapter 5        The Reforms, the National Debate, and the Party Congress.
Chapter 5        Assessing the Reforms: Impact and Challenges.
Carmelo Mesa-Lago is undoubtedly well-known to all all observers and analysts interested in Cuba in view of his prolific and excellent work on Cuba over the last half-century. He currently is distinguished service professor emeritus of economics and Latin American studies at the University of Pittsburgh. He is the author of numerous books on Cuba, most recently Cuba's Aborted Reform: Socioeconomic Effects, International Comparisons, and Transition Policies (with Jorge F. Pérez-López).
Jorge Pérez-López is executive director of the Fair Labor Association in Washington, DC. He also has been the organizer of the conferences and publications of the Association for the Study of the Cuban Economy since its inception some 20 years ago. His publications on Cuba have been numerous and excellent – as a spare time activity. His recent publications include Corruption in Cuba: Castro and Beyond. How he manages to carry out his excellent research and writing on Cuba over and above his demanding employment is an amazing mystery to me!
The full Introduction to the book can be read here: https://www.rienner.com/uploads/51cb22c8e9c96.pdf
The Lynne Rienner web site where it can be ordered is here: https://www.rienner.com/title/Cuba_Under_Raul_Castro_Assessing_the_Reforms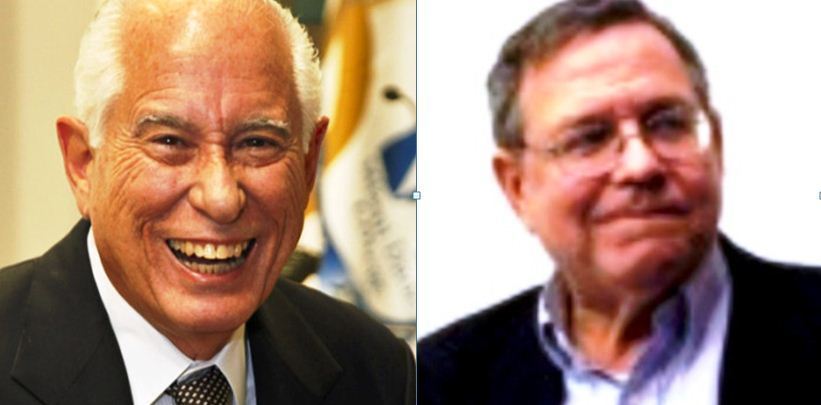 Carmelo Mesa-Lago and Jorge Pérez-López