By José de Córdoba
Wall Street Journal, March 18, 2016
MIAMI—On his historic visit to Havana on Sunday, President Barack Obama will be accompanied by a group of prominent Cuban-American businessmen who have one thing in common. For years, they all opposed the very kind of trip the president is taking.
The presence of this wealthy and influential group reflects the transformation of Miami, the capital of the U.S.'s economically successful and politically powerful Cuban-American community. For decades, these men opposed any attempt to soften relations with Cuba's Communist government. And all, at different stages in their lives, changed their minds.
"We had to decide whether we were going to be an obstacle to a transition in Cuba or an asset to that transition," says businessman Carlos Saladrigas, 68 years old, who in 2000 founded the Cuba Study Group, a nonprofit that pushed for U.S. engagement with Cuba.
Their change of heart mirrors a broader shift among Cuban-Americans. In Miami-Dade County, Cuban-American support for the U.S. trade embargo fell to 48% in 2014, from 87% in 1991, according to polling by Florida International University.
Having support from such an influential group of businessmen helped give the president political cover as he pursued a major shift of policy, say Cuban-Americans and former White House officials.
"They kept pushing us to do more," recalls Dan Restrepo, a former national security adviser for the Western Hemisphere. Cuban-Americans "influenced the political climate in Miami at the time, and the president's policies were made easier by the changed political environment."
Their position is far from universally embraced and passions about the Castro brothers continue to run high. Earlier this week, Cuban-American Rep. Ileana Ros-Lehtinen, (R., Fla.) said President Obama was ignoring repression on the island to "promote more funds going in the pockets of the regime. U.S. policy must focus less on easing regulations and more on putting pressure on the Castro brothers."
Support for the embargo is a fundamental issue for Florida Sen. Marco Rubio, who dropped out of the Republican presidential race this week. Republican candidate Sen. Ted Cruz also opposes rapprochement, which he says has thrown the regime an economic lifeline. Not until the 2016 presidential election contest is settled will the long-term prospects of the Obama administration's policy be clear.
Among the Cuban-American businessmen to shift are sugar magnate Alfonso "Alfy" Fanjul, one of the owners of Fanjul Corp., one of the largest sugar producers in the U.S., Mike Fernández, a wealthy health-care entrepreneur who was a major donor to former Florida Gov. Jeb Bush's campaign, and Carlos Gutierrez, who retired as chairman of Kellogg Co.after a 30-year career to serve as President George W. Bush's commerce secretary, a position from which he supported the Bush administration's hard line on Cuba.
Mr. Saladrigas, Mr. Gutierrez and Andres Fanjul, Alfonso Fanjul's younger brother, will be among the Cuban-Americans accompanying Mr. Obama on the trip. Mr. Obama is expected to meet with Cuban President Raúl Castro, take in a baseball game between Cuba's national team and the Tampa Bay Rays, and meet with dissidents, members of civil-society groups and Cuba's fledgling entrepreneurs.
For each of the businessmen, Cuba is a personal and passionate matter. Some had family members executed by the Castro regime; others had relatives who spent years in prison. Some, such as Mr. Saladrigas, came to the U.S. as unaccompanied children, initially juggling lowly jobs and studying at night. All of them lost their homes.
Cuban-American businessman Carlos Saladrigas, seen in his Miami home, supported lifting the embargo and will travel to Cuba with President Obama. Photo: Josh Ritchie for The Wall Street Journal
"The one important thing we all share is that although we left Cuba, Cuba never left us," says Mr. Saladrigas.
Messrs. Saladrigas and Fernández and a handful of the others involved in the outreach program have vowed not to do business on the island for fear of appearing to profit from their activism. "Because of the importance of what we are doing, we have to stay clear," says Mr. Fernández.
In 1997, Mr. Saladrigas led Miami Cuban-Americans in opposition to plans by the Catholic archdiocese to send a cruise ship full of Catholics to greet the late Pope John Paul II in Havana the following year. Faced with Mr. Saladrigas's opposition, the archdiocese dropped the plan.
Mr. Saladrigas says he changed his mind after seeing the pope make a plea in Havana to let "Cuba open itself to the world, and let the world open itself to Cuba."
As decades passed, the Castro regime survived and pinned blame for the country's economic failures on the embargo.
Mr. Saladrigas says he and other like-minded business people concluded backing the embargo wasn't an effective strategy. "A lot of people felt good about beating their chests," he says. "But it's not about that. It's about results."
When Fidel Castro fell ill in 2006, eventually handing over power to his younger brother Raúl, many Cuban-Americans in Miami believed the elder Castro's absence would open the door to change. The smooth transition of power led some to conclude that a new approach was needed.
"Nothing had changed," says Enrique Sosa, 76, a retired executive in the oil and chemical industries. "I thought, this [embargo] is no way to knock these guys out."ENLARGE
Alfonso Fanjul, one of the owners of Fanjul Corp., a large sugar producer in the U.S., is one of the influential businessmen who changed his mind and supported ending the trade embargo. Photo: John Parra/Getty Images
Many in Miami remain concerned that in pushing for normalized diplomatic relations, the Obama administration will neglect the quest for political and human rights that has long been a prime concern for Cuban-Americans.
"We want to get to the same place," said senior Obama aide Ben Rhodes to a recent town-hall meeting in Miami filled with young Cuban-Americans, some of whom were skeptical of the opening. Mr. Rhodes was the point man in the negotiations that led to the agreement with Havana 15 months ago.
At the meeting, Mr. Rhodes reiterated the U.S. was no longer in the business of regime change in Cuba. He also said Mr. Obama's policy would lead to change throughout Cuban society.
While Cuba is no longer their home, Cuban-Americans say it still lays claim to their hearts and memories.
"My father's house, my grandfather's house are in Havana. I don't want them back," says Pedro Freyre, a lawyer whose brother was one of 1,500 CIA-trained Cuban exiles who fought in the 1961 Bay of Pigs invasion and spent almost two years in prison before he was ransomed.
"I want to see a Havana freshly painted, and I want to contribute my bucket of paint."
On his first trip back in 2002, Mr. Sosa, the retired executive, and family members drove to Camaguey, a province on the eastern end of the island where his family had been cattle ranchers and sugar farmers.
"I realized I didn't belong there anymore," says Mr. Sosa, whose father and brother spent nearly two years in prison after being captured in the Bay of Pigs invasion.
Mr. Sosa believes Cuba faces daunting prospects, including the island's obsession with maintaining tight control over the country's economic and political life.
That said, "I came to the conclusion that if in order to help the Cuban people you ended up giving collateral help to the Cuban government, it was an acceptable price," he says. "I crossed that bridge a long time ago."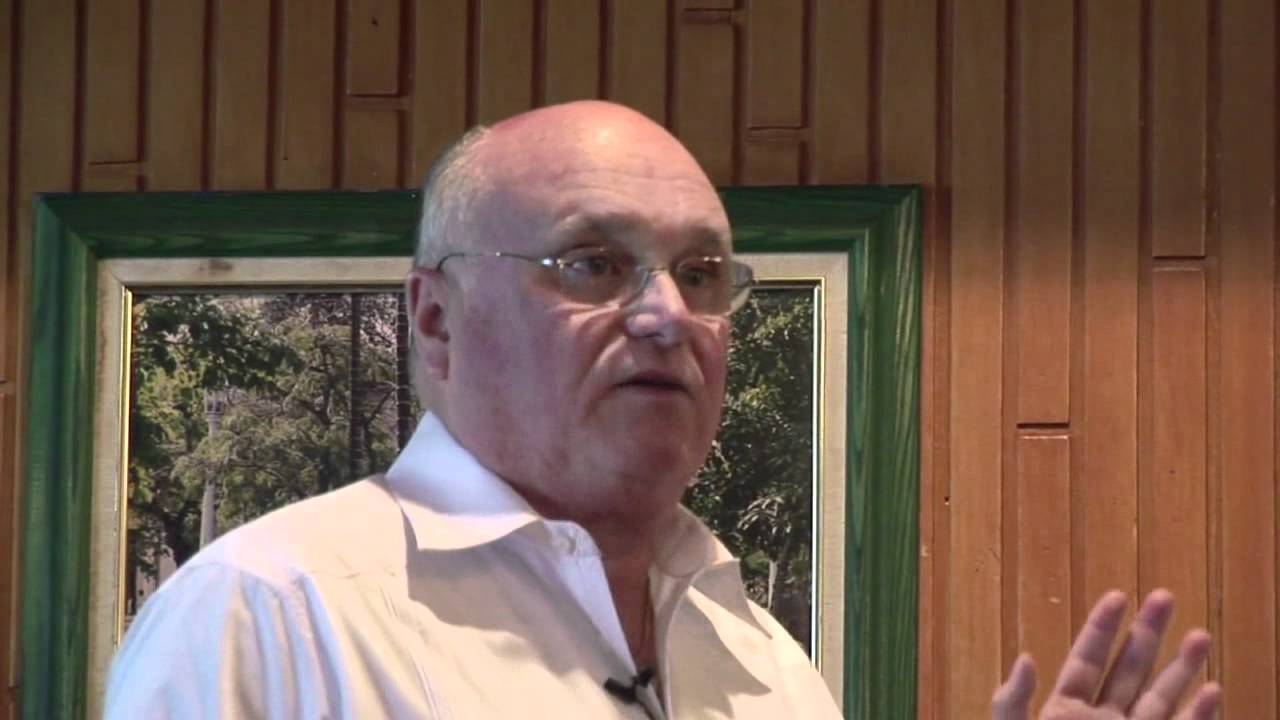 Carlos Saladrigas