Ted A. Henken, Associate Professor of Sociology and Latin American Studies at Baruch College, New York City, and, Archibald R.M. Ritter, Economics and international Affairs,  Carleton University,  Ottawa
Huffington Post, January 20, 2015
Original Article here: INTERNAL EMBARGO
In scores of interviews conducted over the past 15 years with Cuban entrepreneurs, we often heard the following saying: "El que tenga tienda que la atienda, o si no que la venda" (Whoever has a store should tend to it, and if not then sell it). This pungent adage demands that the government turn over to Cuba's burgeoning private sector those economic activities it cannot operate effectively itself — many of which are already widely practiced in Cuba's ubiquitous underground economy.
In other words, the U.S. embargo — recently dealt a near-fatal blow by the joint decision by Presidents Barack Obama and Raúl Castro to reestablish diplomatic relations after almost 54 years — is hardly the principal "blockade" standing in the way of Cuba's economic revitalization. Though the American "bloqueo" has long been the target of withering and well-deserved international condemnation, on the island Cubans themselves are much more likely to criticize what they bitterly refer to as the "auto-bloqueo" (internal embargo) imposed by the Cuban government itself on the entrepreneurial ingenuity and basic civil and political rights of the Cuban people.
While it is good and necessary for the United States to open up to Cuba and vice versa (to paraphrase the late Pope John Paul II), little economic progress or political freedom will be enjoyed by Cubans themselves until the Cuban government opens up to its own people, ceases to demand their acquiescence as subjects, and begins to respect them as citizens, consumers and entrepreneurs with defensible and inalienable economic and political rights of their own.
In fact, two weeks following the historic mid-December Obama-Castro announcement, the Cuban government received its first public test of whether its internal embargo would now be relaxed in light of the sea-change in U.S. policy. On December 30, 2014, the internationally renowned Cuban artist Tania Bruguera organized a public act of performance art in Havana's iconic Revolutionary Plaza. Dubbed "#YoTambienExijo," Bruguera invited Cuban citizens to "share their own demands" on the government for one minute each at an open-mic set up in the Plaza.
Predictably, the government responded by arresting and detaining scores of artists, activists and independent journalists, which amounted to an even more public "performance" of its own typically repressive tactics, as news of the event echoed in the international media on the final day of the year. Thus, while we can celebrate the fact that the U.S. and Cuban governments have finally agreed to begin respectful, diplomatic engagement, the Cuban government's failure to respectfully engage with the diverse and often dissenting voices of its own citizens makes us wonder with Bruguera whether "it's the Cuban people who will benefit from this new historic moment," as she put it in her open letter to Raúl Castro.
Before 2006, President Fidel Castro pursued an economic policy retrenchment that gradually phased out the pro-market reforms of the early-1990s, indicating that he was more aware of the political risks that popular entrepreneurship would pose to his centralized political control than of the economic benefits it could provide. Therefore, he was unwilling to transfer more than a token portion of the state "tienda" to private entrepreneurs. However, his brother Raúl Castro, whose presidency began in 2006, has begun to heed the popular wisdom cited above and deliberatively shrink the state "store," transferring the production of many goods and services to small private and cooperative enterprises. In fact, the number of Cuba's licensed self-employed has grown from less than 150,000 in 2010 to half-a-million today.
Still, much more needs to be done so that Cuban entrepreneurs can contribute fully to economic growth. For example, 70 percent of the newly self-employed were previously unemployed, meaning that they simply likely converted their clandestine enterprises into legal ones doing little to absorb the 1.8 million workers slated for layoff from the state sector. Moreover, only seven percent of self-employed are college graduates and most them work in low-tech activities because almost all professional self-employment is prohibited. This acts as an effective "blockade" on the productive use of Cuba's well-educated labor force.
Effectively "ending the embargo" against Cuban entrepreneurs and facilitating the emergence of cooperative and small-enterprise sectors will require deeper, more audacious reforms. Among these changes is
opening the professions to private enterprise;
implementing affordable wholesale and credit markets;
ending the fiercely guarded state monopoly on imports, exports and investment;
 permitting the establishment of retailing enterprises; and
relaxing the tax burden on small enterprise, which currently discriminates against domestic enterprises in favor of foreign firms.
 Progress in all these areas would be greatly facilitated by access to U.S. investors and markets, which will soon become possible as Obama's historic policy changes are implemented during 2015.
However, does Raúl have the political will to double-down on his reforms? The prohibition of activities the government prefers to monopolize allows it to exercise control over Cuban citizens and impose an apparent order over society. However, this comes at the cost of pushing all targeted economic activity (along with potential tax revenue) back into the black market — where much of it lived prior to 2010. On the other hand, the legalization and regulation of the many private activities dreamed up and market-tested by Cuba's inventive entrepreneurial sector would create more jobs, a higher quality and variety of goods and services at lower prices, while increasing tax revenue. However, these benefits would come at the cost of allowing greater autonomy, the concentration of wealth and property in private hands, and open competition against long-protected state monopolies.
This post is part of a Huffington Post blog series called "90 Miles: Rethinking the Future of U.S.-Cuba Relations." The series puts the spotlight on the emerging relations between two long-standing Western Hemisphere foes and will feature pre-eminent thought leaders from the public and private sectors, academia, the NGO community, and prominent observers from both countries. Read all the other posts in the series here.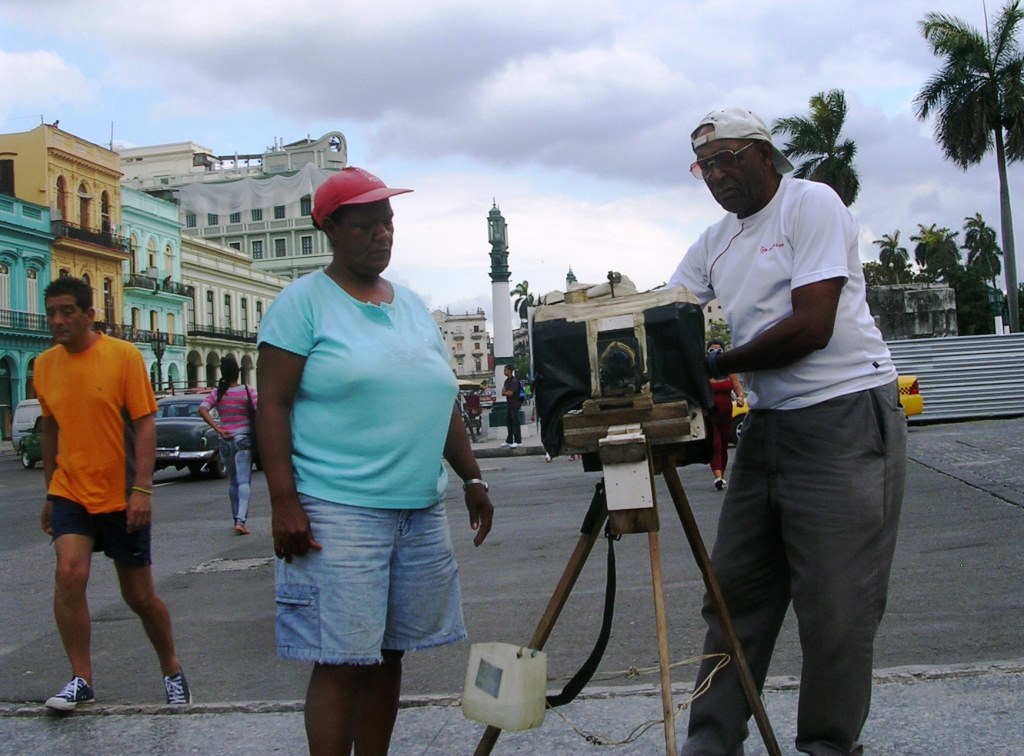 Photographer with museum quality camera at the front of the Capitolio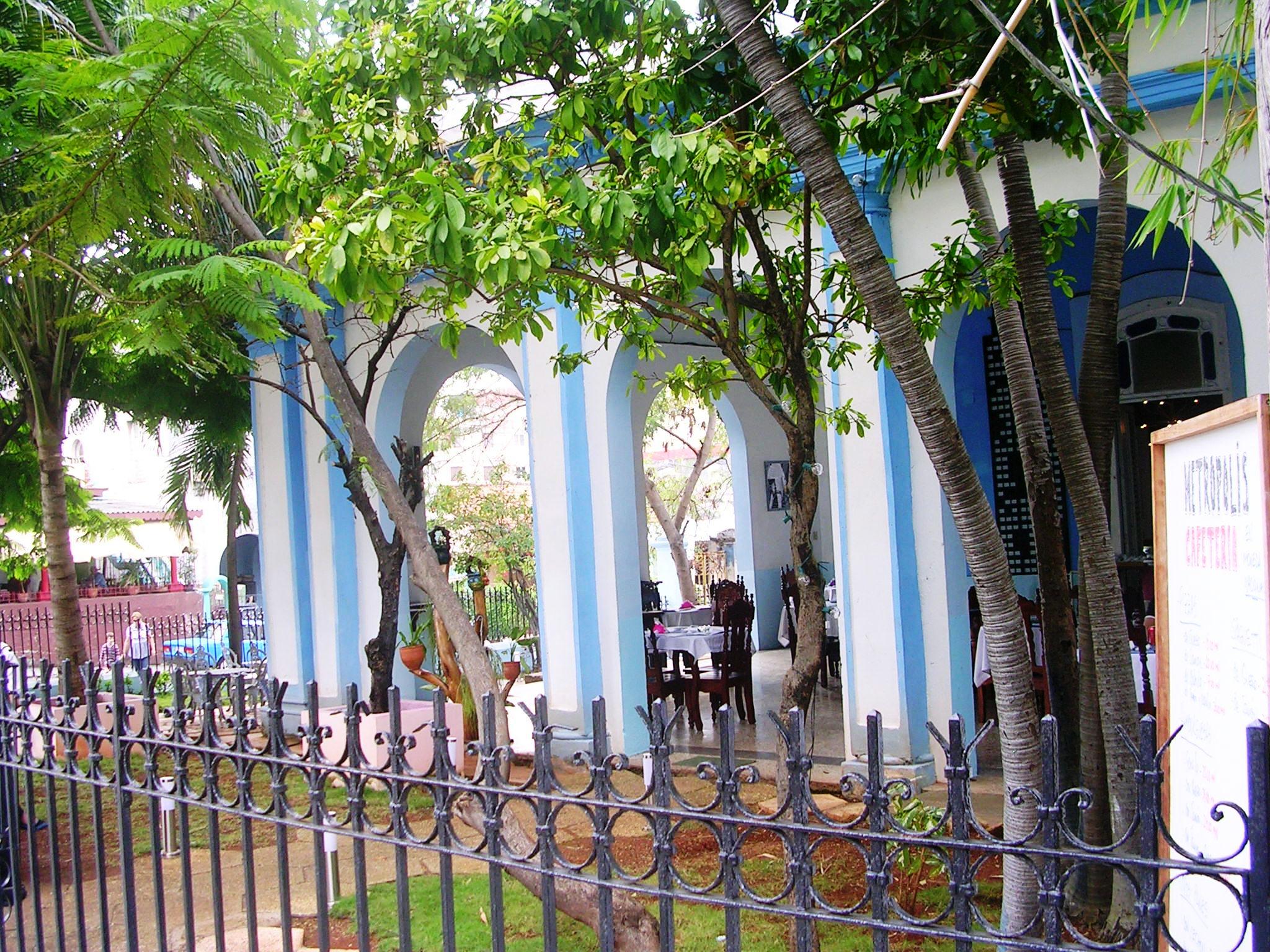 Restaurant Metropolis, 19 y "L", Vedado,  with its menu on display  (below)
Bicytaxis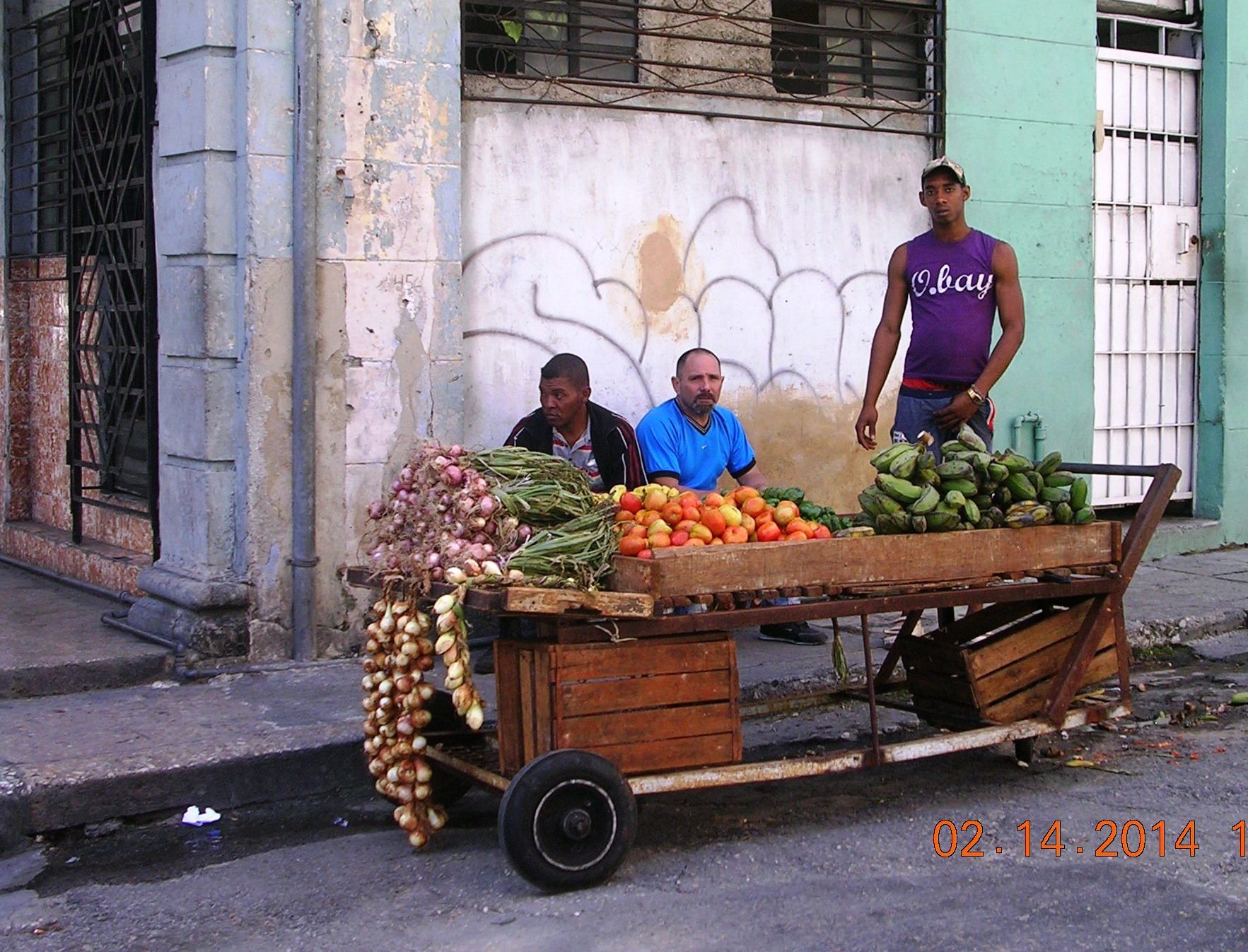 Vegetable and Fruit Vendor, Central Havana