Yoani Sanchez
Original article here: 14ymedio
The 14ymedio online newspaper is here:  http://www.14ymedio.com/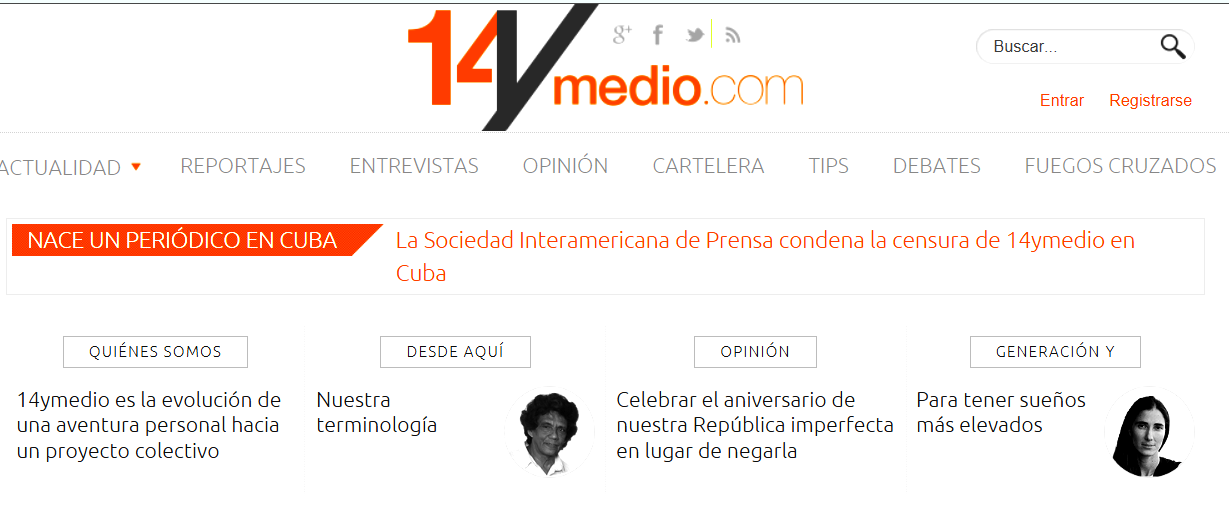 I don't remember the title of the movie, nor the director, nor even if I saw it at a movie theater or on TV. I just remember the scene, a brief moment in which the protagonist takes off his coat and gives it to his friend. He confesses to him that the garment, modern, leather, was his dream. "Go, so that you can have higher dreams," he snaps while handing over the object of his desires.
When a project that has been desired for too long is realized, we get the feeling that we must set ourselves new goals. 14ymedio.com has been my obsession for more than four years. First, I felt it needed to be born so that its information could contribute to Cubans deciding their own destiny with greater maturity. Later came the question of how to achieve it, and, from there, the drafting of a timeline as necessary as it was difficult to meet.
There was also a long period when my friends snickered as I talked about it. "The crazy newspaper woman," more than one person called me. The most difficult part, however, was — and remains — giving this fantasy a real life. The stumbles have been innumerable. From the taxes for a power that sees in information a gesture of treason, to confronting the skepticism of some friends. But obsessions are like that, they tend not to let themselves be defeated too easily.
Today, I have achieved a dream. Unlike the character in that movie, it's not a piece of clothing but a space for journalism in which many colleagues accompany me. Born with a desire to reach many readers within and outside of Cuba, offering a full spectrum of news, opinion columns and information about the reality of our Island. It will take a lot of work, there is no doubt. We will grow little by little, trying to ensure the quality of every published piece.
Now I can have higher dreams: In a year, perhaps we will be at the corner kiosk. Who knows?