BY FABIOLA SANTIAGO, Miami Herald, June 8, 2017
It may be hard to fathom outside of Miami, but the faraway island of Cuba and Cuban-American politics could have played a role in Thursday's historic hearing of the Senate Select Committee on Intelligence investigating Russian interference in the 2016 election.
Did the influential Republican senator from Miami on the committee, Marco Rubio, trade the integrity of this country for the pledge of a U.S. policy shift on Cuba from President Donald Trump? The optics — and the timing of a yet unscheduled visit by Trump to Miami to announce a rollback advocated by Rubio of President Barack Obama's engagement policy — certainly make it seem that way.
Before Rubio's intervention, the testimony by former FBI director James Comey had grown impressively damning to President Trump in the same manner a steady, thoughtful, and detail-oriented prosecutor builds a case.
Comey testified that, in a series of uncomfortable conversations before Trump fired him, the president had given him high praise and demanded loyalty. Trump made it known to him that he wanted the criminal investigation into National Security Adviser Michael Flynn dropped and the "cloud" of the investigation into Trump's campaign ties to Russian interference "lifted," Comey said.
There's no understating the moment — it was grave.
Obstruction of justice easily came to mind — but then, it was Rubio's turn to ask Comey questions.  Or, more like it, to turn Comey's testimony around and ask rhetorical questions that inserted doubt into Comey's candid revelations. Rubio shifted the attention from Trump to leaks to the media. As for information, Rubio seemed most interested in getting Comey to publicly admit that President Trump "was not personally under investigation" than in obtaining any new evidence for the Senate investigation.
It was as if Rubio — who has become a fixture at the White House and has voted to confirm all of Trump's controversial appointments — was acting as Trump's defense attorney instead of as member of a bipartisan committee investigating crucial national security issues.
Rubio's defense comes from a senator who called Trump a "con man" when they were both running for the Republican nomination, and who vowed to become the checks-and-balances senator the president might need. Well, this was the moment — and Rubio was only there to cast doubt on Comey, whose testimony could cost Trump the presidency.
Plain old partisan politics, perhaps, but there's more.
President Trump has a two-faced view of Cuba. Although he made a campaign pledge to Bay of Pigs veterans in Miami that he would restore a hard-line approach to dealing with its government, his administration includes executives who eagerly embraced engagement and traveled to Cuba to explore business ventures.
Donald Trump, the citizen, also wanted to do business on the island.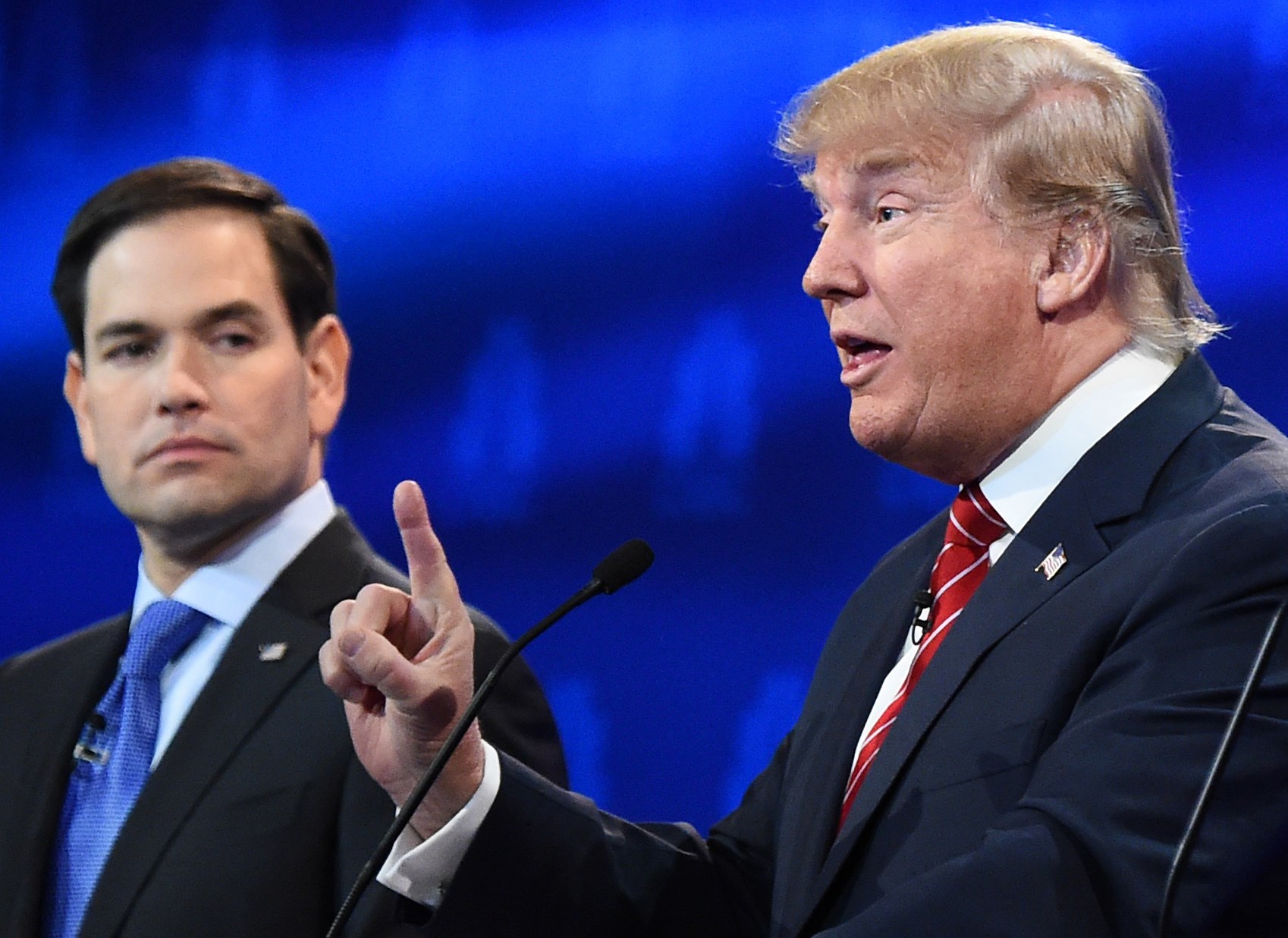 During former FBI Director James Comey's testimony before the Senate Intelligence Committee, Senator Marco Rubio (R – Fla.) questioned the former director on his decision to not announce publicly that President Donald Trump was not under the investigation.
Long before President Obama restored relations with Cuba in 2014, executives from the Trump organization visited Cuba to explore opening a luxury golf course, buying a hotel and erecting a Trump Tower in Havana. These excursions without Treasury Department approval, in violation of the U.S. embargo against Cuba, were well documented by Bloomberg, Businessweek and Newsweek.
Despite the campaign promise, a reversal of Cuba policy wasn't a sure thing. Trump's inauguration Cuba policy has been "under study," always a bridesmaid but never the bride to other policy priorities, as well as the president's mounting scandals. But during the controversial healthcare vote, the Trump administration began making political deals.
For Rubio, an ultra conservative who courted Florida's and the nation's tea party voters with zeal, up-ending one of President Obama's most significant legacy achievements in foreign affairs is a top priority — and personal.
When President Obama announced on Dec. 17, 2014, that he was shedding 50 some years of failed Cuba policy — a historic moment embraced on both sides of the Florida Straits — the president did the unthinkable: He didn't consult with Cuban Americans in Congress.
Rubio called it "a new low" and "a slap in the face."
With Trump's troubles swept aside, Rubio gets the opportunity to slap back — and take his victory lap in his home turf of Miami.
Without Trump, the policy of engagement takes a backseat to the crisis in the nation's leadership, and if only by default, remains intact.
The former FBI director testified that Russia unequivocally was coming after the United States. He also said that the White House "lies, plain and simple." He made a case for the president to be investigated for obstruction of justice.
Trading the integrity of this country for a political shift on Cuba policy is disgraceful