By Marc Frank in Havana, Financial Times,  July 15, 2013 1:29 pm
Cuba's efforts to build a more market-driven economy are moving from lifting prohibitions on personal property, travel and minor economic activity to reform of larger state companies. But one of the most powerful men in the land had bad news last week for those who might harbour hope of owning a piece of the Caribbean island.
 "Life has demonstrated that the state cannot occupy itself with the entire economy, that it must cede space to other forms of administration," Marino Murillo, the man appointed to head President Raúl Castro's reform efforts, told journalists visiting the country last week. But Mr Murillo, a member of the politburo and vice-president of the Council of Ministers, emphasised that it was a transfer of administration and not a "property of the people" reform.
Since Raúl Castro took over from his ailing brother Fidel Castro in 2008, and first began to institute austerity measures and reforms, the country's current account has run a surplus, but economic growth has stagnated at just over 2 per cent annually. The Cuban Communist Party and government adopted a more than 300 point plan in 2011 to "update" the country's economic and social model, "but the party made clear the changes were to take place within the limits of socialism", Mr Murillo said.
Asked repeatedly about foreign investment opportunities, the officials offered nothing new at all, repeating stock lines about investment being complementary to their development schemes and that existing regulations were flexible and adequate.
Mr Murillo said the government was developing a list of offers that should be ready by 2014 and were planned to stimulate investment. The implication was that drawn-out negotiations over control of joint ventures, duration of the agreements, tax breaks and labour relations are unlikely to be resolved soon. The possible exception is a special economic zone in western Cuba expected to open next year and which is awaiting publication of its rules and regulations. None of the 190 companies managing and temporarily in joint ventures in Cuba own any property outright, nor do they have the right to sell shares except with the authorisation of their partner, the state.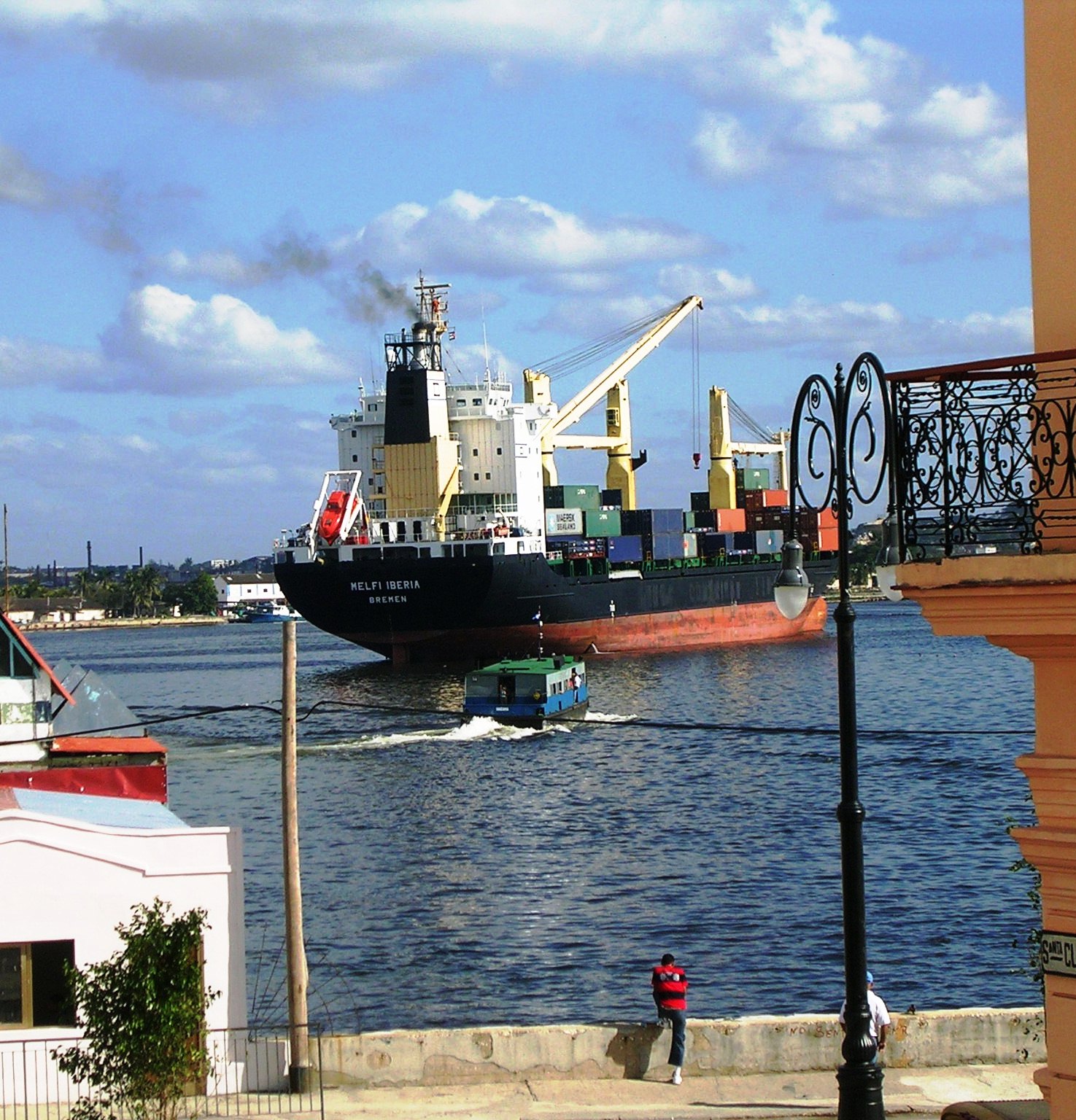 The Havana Cross-Harbor Ferry Chasing a Container Ship
Mr Murillo said agriculture represented more or less what authorities envision for minor and secondary sectors of the economy.  The country has leased fallow state land to nearly 200,000 would-be farmers in recent years, loosened the regulation of co-operatives that were already leasing state land and freed up all agricultural actors to sell more of their produce (currently 47 per cent) on the open market, bypassing the state's wholesale and retail outlets. "Eighty-one per cent of the land is social property owned by the people, and 70 per cent of the land is administered by co-operatives and small farmers," he said. Twenty per cent is owned by small farmers and their private co-operatives.
Cuba has been busy fostering development of small businesses in retail services, transport, construction and minor production, and allowing market forces to govern their activities, along similar lines to the agricultural sector. The government is leasing taxis and thousands of state shops, with up to five workers, to its former employees or any takers, and this month began to transfer larger enterprises with 6 to around 50 workers to co-operative administrations, 124 to date, with another 71 approved.
Currently, 4m people out of the country's 5.1m-member labour force work for the state, the remainder occupied in what is called the "non-state" sector, Mateu Pereira, an adviser to the minister of labour and social security, told the journalists. An estimated 1m Cubans of working age do not seek employment. The co-operatives are the first outside of agriculture since all businesses were nationalised in 1968. The government says many more establishments will follow, beginning in 2014.
The co-operatives function independently of the state on the basis of supply and demand, divide their profit among members and receive better tax treatment than individually owned businesses, according to Cuban officials. A decree law published in December allows for an unlimited number of members and use of contracted employees on a three-month basis.
Cuba will also begin deregulating state-run companies in 2014 as reform of the Soviet-style command economy moves from retail services and farming into its biggest enterprises, the head of the Communist Party's reform efforts said. Mr Murillo said the 2014 economic plan included dozens of changes in how the companies, accountable for most economic activity in the country, did business.  The reforms will affect big state enterprises such as telecommunications company Etecsa, tourism corporations, trading company Cimex and sugar monopoly Azcuba.
Mr Murillo said changes include granting managers more autonomy and permission to sell excess products after meeting state obligations on the market, and allowing companies to retain half of their profits after taxes for such things as minor investment and wage increases.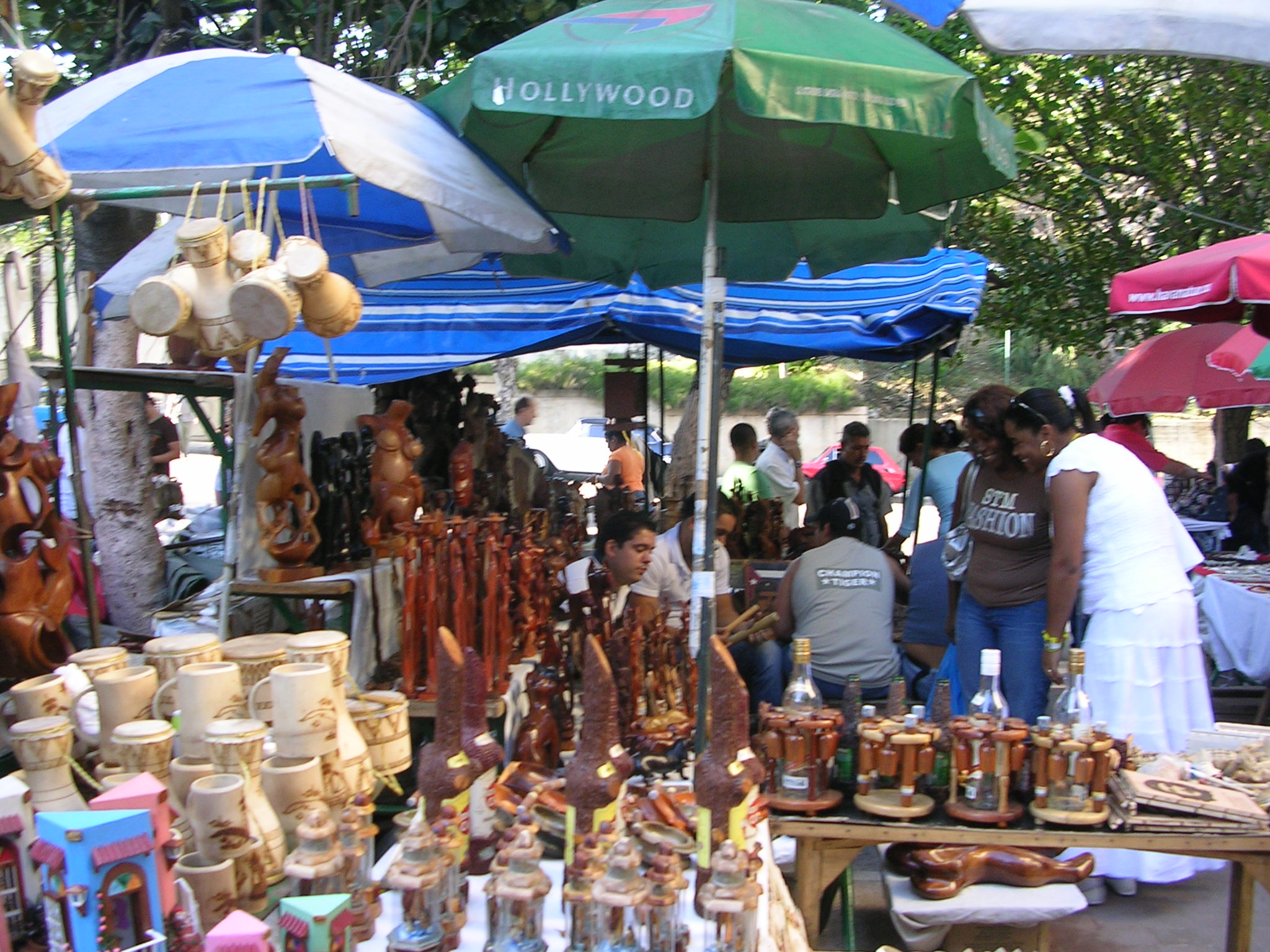 Artesan market, La Rampa November 2008; not state enterprise