By Prof. Peter McKenna. Halifax Chronicle Herald
Original Here: "Canada should engage Cuba"
Canadian Foreign Minister John Baird should be commended for undertaking his current six-country tour of Latin America, including stops in Mexico, Peru and Venezuela. But it is his visit to Cuba that is the most interesting and significant.
Canadian-Cuban relations during the Harper years have suffered badly and, for too long, have been locked in an unproductive diplomatic holding pattern. To an outside observer, it has looked as if neo-conservative ideology, underscored by lethargy in the Foreign Affairs Department in Ottawa, has supplanted pragmatism and common sense.
One hopes, then, that Baird's visit can help to unshackle the bilateral relationship and return it to a sense of normalcy and "constructive engagement."
Indeed, we can't on the one hand criticize the U.S. government for a failed Cuba policy (after 50 years of ineffective economic sanctions), and then side with the Americans on excluding Havana from the Summit of the Americas process. Nor should we mimic the U.S. approach of isolating Cuba simply because we don't like the way it organizes itself politically and electorally.
Additionally, we should not forget that Cuba punches well above its weight within the wider region — having just assumed the leadership of the Community of Latin American and Caribbean States. It has full diplomatic relations with almost every country in Latin America, and has hosted a slew of presidential visits over the last couple of years.
Equally important, more than 30,000 Cuban health professionals are working throughout the Americas and boosting Cuba's hemispheric standing. Havana's record on providing low-cost anti-retroviral drugs for HIV/AIDS sufferers in Latin America and the Caribbean is another feather in its cap.
Notwithstanding comments by former Cuban president Fidel Castro, who castigated Stephen Harper for the actions of Canadian mining companies that exploit struggling communities in many Latin American countries, the Canadian government should seek to strengthen its relationship with Havana.
The minister of state for Foreign Affairs, Diane Ablonczy, has already done some important work in this area. She has properly recognized that there are huge opportunities for Canada and Cuba to work constructively together on a wide range of issues, including trade, tourism, energy and people-to-people contacts.
Baird's visit to Havana, if all goes well, could set the stage for a prime ministerial visit to Cuba — or a visit by a senior-ranking Cuban government official (Raúl Castro perhaps) to Ottawa in the near term.
But as former prime minister Jean Chretien found out during his own April 1998 visit to Cuba, it makes no sense to press the Cubans hard on the human-rights front or to attach certain conditions to a continued warming in bilateral relations. Yes, we should raise the issue of democratization and respect for political rights and freedoms; but if we hope to influence them, Baird should do so in a respectful and non-accusatory manner (and without any pre-conditions).
Having said that, we should not forget that Canada does have some cards to play with respect to the Cubans — not the least of which is over $1.5 billion in two-way trade. The number of Canadian tourists visiting the island has also grown to more than 900,000, another indication of how people-to-people exchanges between the two countries have grown exponentially since the mid-1990s.
Toronto-based Sherritt International Corp., which is involved in tourism development, iron-ore extraction and oil exploration, is the single largest foreign investor in the country. Simply put, Canada has had a long and storied relationship with Cuba, across a wide swath of policy areas, since 1959 (and was one of only two countries not to sever diplomatic relations with Havana in 1962).
Canada, then, could enhance its position and prestige in the wider hemisphere by standing up to the Americans on Cuba, and telling Washington to rescind its economic blockade and to remove any ridiculous references to Cuba as a terrorist-supporting country. It should inform Havana that it will be seeking Cuba's presence at the next Americas summit, should there be one in Panama.
While most of what Fidel Castro said in mid-2012 can be ignored, he was right about highlighting the constructive engagement approach of former Canadian prime ministers Pierre Trudeau and Jean Chretien toward Cuba. In fact, we need to jettison the ideologically tinged rhetoric of the Harperites and focus on positive interaction, co-operative dialogue and growing our commercial exchange.
Baird's visit, then, will not only send the right signals to the Cubans — especially if he handles the diplomacy with deftness — but it will also substantially increase Canada's prestige and image throughout the wider Americas.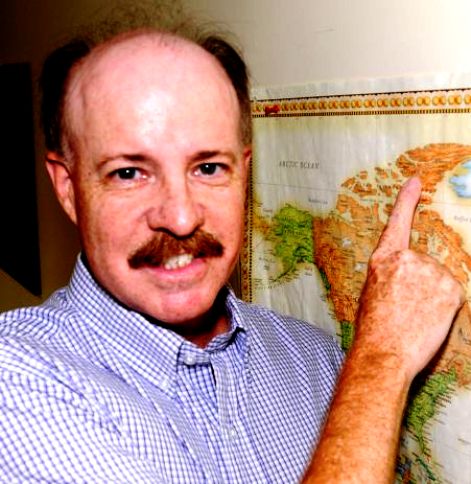 Peter McKenna is professor of political science at the University of Prince Edward Island.