Juan Antonio Blanco has contributed a thought-provokinh analysis to the recent  Nueva Sociedad (No 242, noviembre-diciembre de 2012) special issue on Cuba entitled Cuba se Mueve.
The complete essay is here: Blanco, Juan Antonio, Cuba en el Siglo XXI
"El régimen de gobernanza que ha dirigido Cuba por medio siglo ha quedado  inmerso en un desequilibrio sistémico al perder su anterior hábitat internacional, que lo sustentó durante la Guerra Fría.
Los cambios introducidos hasta ahora no han sido suficientes para lograr un nuevo equilibrio. Si se comprende esa realidad y se rectifica el rumbo, hay una Cuba mejor esperando a sus ciudadanos en el futuro. Pero si se insiste en «actualizar» un sistema agotado y carente de mecenazgos de la magnitud de los que obtuvo del bloque soviético, también es posible que aguarde en el horizonte una Cuba peor."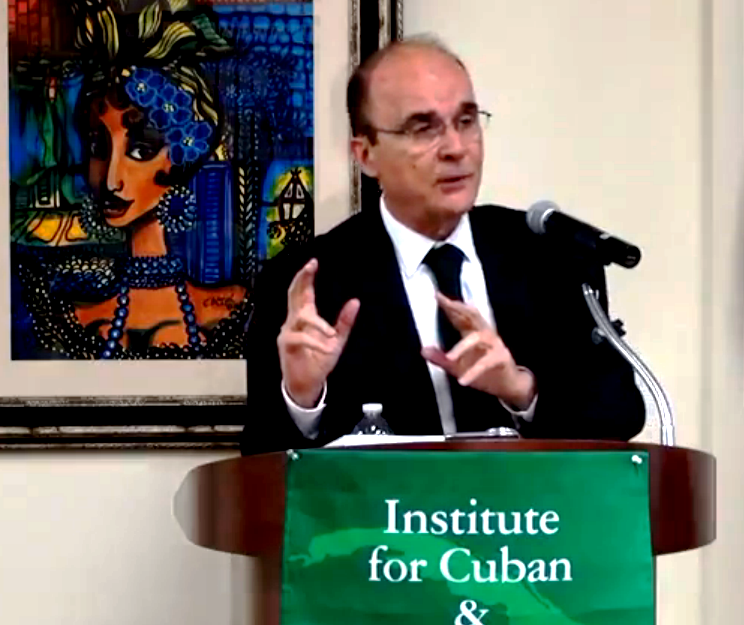 Juan Antonio Blanco: doctor en Ciencias Históricas. Actualmente es analista político y director ejecutivo del Centro para Iniciativas hacia América Latina y el Caribe del Miami Dade College.