Grant Robertson— Banking Reporter
Original Article Here:  Scotiabank, RBC eye Cuba operation
Published Sunday, Dec. 18, 2011 11:39PM EST
National Bank of Canada has operated an office in Cuba for 16  years, making it a rarity of sorts among Canadian banks, but it may soon have some company.
At least two other Canadian banks are said to be looking at setting up shop in Cuba, according to a report in the London-based Financial Times on Sunday night.
Amid economic reforms on the island, Bank of Nova Scotia has reportedly applied to Cuban authorities to set up a representative office in the capital. Royal Bank is also considering opening an office in Havana, the report said.
Scotiabank, which has extensive operations across South America and the Caribbean, and RBC, Canada's largest bank, both had branches in the country before the 1959 Cuban Revolution ushered in Communism, and a subsequent U.S. embargo, which slowed foreign investment.
However, economic reforms in Cuba, stemming from the handover of power from long-time president Fidel Castro to his brother, Raúl Castro, are changing the country as the government looks for ways to boost Cuba's economy.
If RBC and Scotia return to Cuba, they would join Montreal-based National, Canada's sixth-largest bank, on the island. National opened a representative office in Havana in 1995. The small operation is not a bank branch though, and mostly handles trade finance.
Banco Central de Cuba, the country's central bank, lists National as having a relationship with the country that dates back more than 28 years, including financing export development, securities and insurance businesses there.
The Cuba Trade and Economic Council lists more than 80 companies in Canada with business ties to Cuba, including Bell Canada, Bombardier, and dozens of oil and gas companies.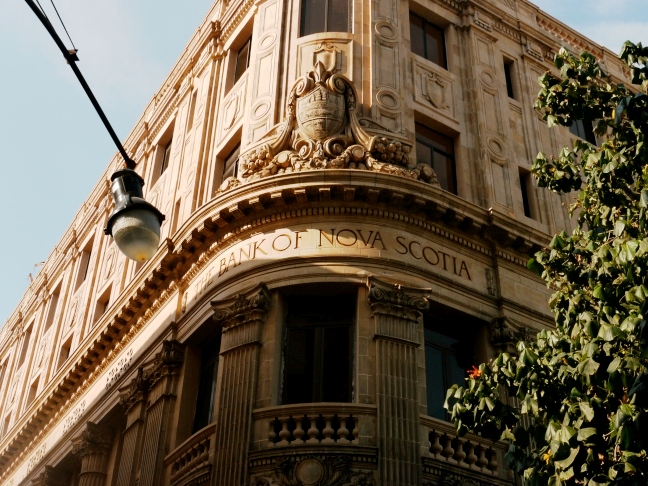 Old Bank of Nova Scotia, Havana
Interior, Old Royal Bank of Canada, Havana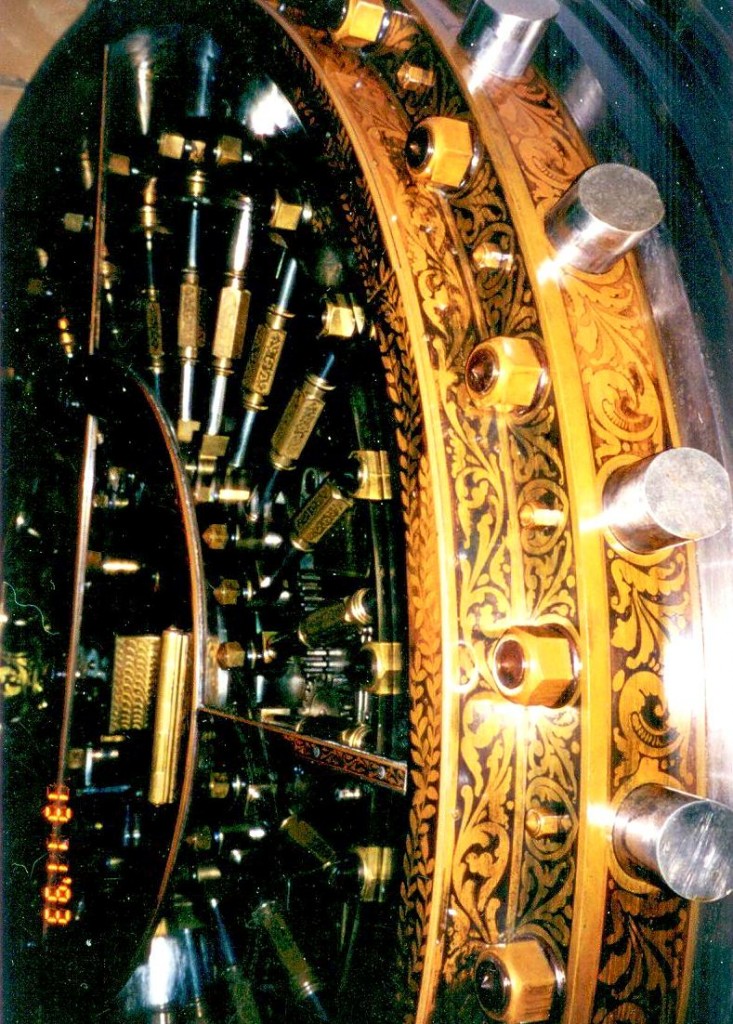 The Vault, Banco Central de Cuba, Photo by Arch Ritter, 1993