Lenier Gonzalez analyses the independent media in Cuba. Published by the Cuba Studies Group in "From the Island", December `15, 2011
The full study is located here: Lenier Gonzalez, The Road to Patience, December 15, 2011
Conclusion:
The Cuban government should recognize the political plurality of the nation and consequently help channel the institutionalization of those new utopians inerted in the Cuban reality, through  consolidation of an open public space that would welcome debate between each of these Cuban groups. Taking on this challenge bears implicitly the radical redesign of state institutions and the Cuban Communist Party to be able to effectively accept in its midst all this diversity that we have been talking about. This should lead us to do without a "State ideology" that, in practice functions as a straight jacket that makes invisible and constraints all of the national diversity. The Martian republic "with all and for the good of all", because of its ecumenism and universality, continuous to be the most suitable threshold to think Cuba in the beginning of the 21st century.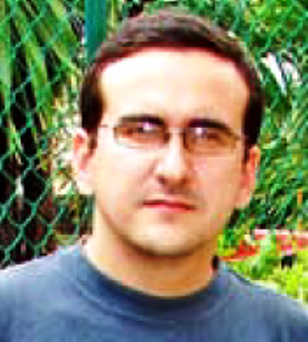 Lenier González Mederos. Havana, 1981. BA in Communications, Universidad de la Habana. Member of the Editorial Council (Assistant Editor) for Espacio Laical, publication of the Secular Council, Archdiocese of Havana. Member of the Secular Council
and Culture Commission for the Archdiocese of Havana. Currently teaches Communications at the San Carlos and San Ambrosio Seminaries. Academic Coordinator for the MBA program at the Murcia Catholic University, Centro Cultural Padre Varela.