World Politics Review, Tuesday, April 24, 2018
William M. LeoGrande
For a man stepping down after half a century at the apex of Cuba's government—first as the island's longtime defense minister and vice president, then as president—Raul Castro was in good humor last week, looking relaxed and happy as he handed the presidency to his designated successor, Miguel Diaz-Canel. Departing from the prepared text of his valedictory speech in Havana, Castro cracked jokes, reminisced about the revolution and quipped that he planned to travel more, "since I'm supposed to have less work to do."
There were no big surprises at the National Assembly meeting that installed Diaz-Canel as the first non-Castro to lead Cuba in six decades. Raul Castro did not decide at the last minute to stay in office, or sneak his son Alejandro into the presidency, as fevered commentary out of Miami kept predicting  Instead, the central theme of the conclave was continuity.
Continue reading: Leogrqande, April 2018, Cuba,s New Generation Takes the Helm With an Immediate Test: the Economy
Conclusion
But the significance of all the personnel changes and even the constitutional amendments pale in comparison to the urgent need to jump-start the economy, as the speeches by both Castro and Diaz-Canel implicitly acknowledge. Cuba's younger generations are not just tired of octogenarian leadership; they are tired of economic hardship.
Miguel Diaz-Canel's ascension to the presidency represents a major step in the generational transition of leadership in the Cuban state. But nothing will improve the prospects for a smooth transition more than a growing economy that finally raises the standard of living and gives young Cubans hope for the future.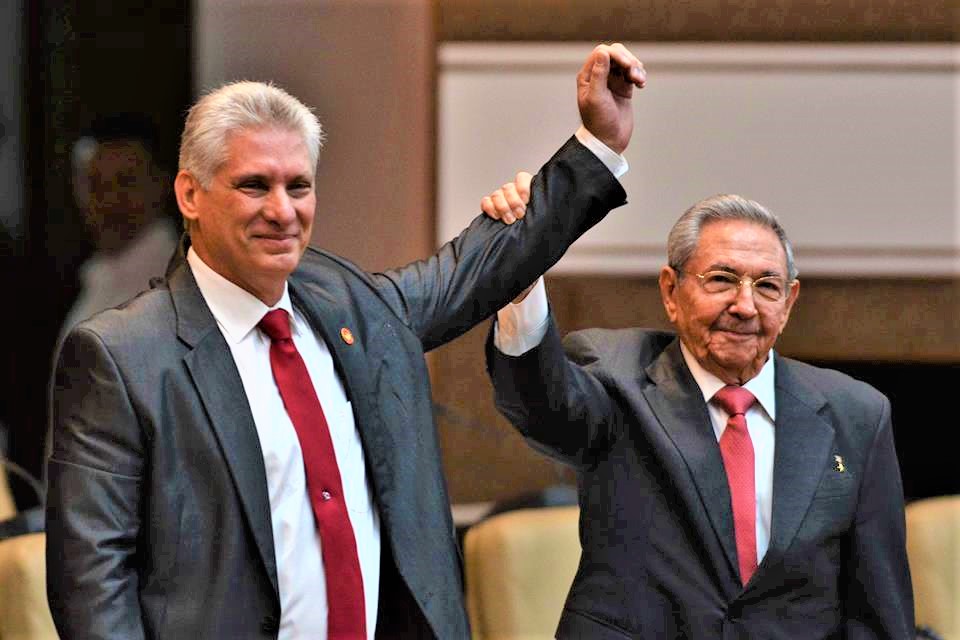 Asume Miguel Díaz-Canel presidencia de Cuba