Journal of Agricultural Studies ISSN 2166-0379 2015, Vol. 3, No. 2
Armando Nova González, Centro de Investigaciones de la Economía Internacional (CIEI), Universidad de La Habana, and Mario A. González Corzo, Lehman College, City University of New York (CUNY)
Complete Essay Here:  Mario Gonzalez-Corzo and Armando Nova, Cuba's Agricultural Transformations, 2015
 ABSTRACT:
  The Cuban government has implemented a series of agricultural transformations since 2007 to increase the country's agricultural self-sufficiency and reduce its dependency on food imports. These include the transfer (in usufruct) of State-owned land to non-State producers (e.g. cooperatives and private farmers), moderate price reforms, the decentralization of decision making, and the gradual relaxation of existing forms of agricultural commercialization.
As a result of these measures, the area planted, as well as physical output and agricultural yields (in selected non-sugar crop categories) have shown mixed results, but still remain below desired levels.
There are three (3) fundamental unresolved aspects that have prevented Cuba's agricultural sector from achieving the desired outcomes: (1) the need to achieve the "realization of property," (2) the recognition and acceptance of the market as a complementary economic coordination mechanism, and (3) the absence of a systemic focus to achieve the successful completion of the agricultural production cycle.
These unresolved aspects should be addressed through:
(1) the consolidation of input markets, where producers can obtain essential inputs at prices that correspond to the prices they can obtain for their output,
(2) greater autonomy to allow agricultural producers to freely decide when, where, and to whom they could sell their output, after social contracts have been fulfilled,
(3) the diversification of the forms of agricultural commercialization to permit greater participation by non-State economic actors,
(4) allowing agricultural producers to freely hire the labor necessary to sustain and increase production, and (5) providing agricultural producers with the financing and technical assistance necessary.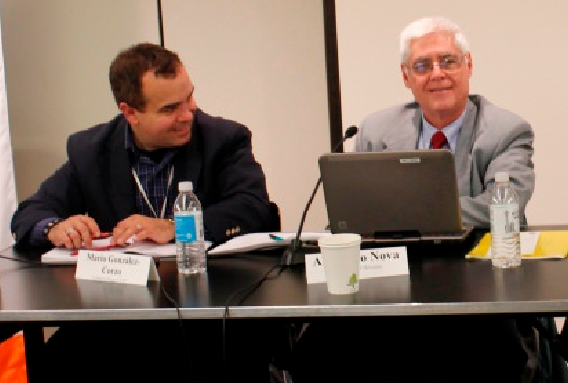 Mario A. González Corzo and Armando Nova González,