An excellent exploration of Cuba's possible political furures was presented by Norwegian Political Scientist Vegard Bye at the 2012 ASCE Conference and has just been made available in the ASCE Conference  Proceedings for 2012. Excerpts from the Introduction are presented below. The full study, well worth a close reading, is here: WHAT SPACE FOR AUTHORITARIAN WITHDRAWAL?
By Vegard Bye
Cuba is in the process of undergoing significant— perhaps fundamental—economic reforms. Although the pace is not always very fast, and the direction is more characterized by zigzagging that by a straight line, there is little doubt that the state-dominated economy is about to give way to more non-state actors. In theory and ideology, the official line confirmed at the 2011 Party Congress is still that "plan"  and not "market" is the guiding principle. But in practice, plans drawn up by the state bureaucracy play a rapidly diminishing role in the "really existing  economy." State bureaucrats, however, seem to be practicing considerable "civil disobedience" by dragging their feet in the implementation of reforms approved by the party leadership, as Raúl Castro himself
So far, the discussion of reforms in Cuba has almost exclusively focused on economic aspects. The VI Party Congress in April 2011 was exclusively dedicated to economic reform, or "updating [actualización] of the economic model," which is the politically correct but not very adequate expression. The Party Congress, and the comprehensive debate within Cuban society leading up to it, led to quite significantly rising expectations about economic prospects in Cuba, both for the country as a whole and for individuals and families, although the confidence in the present  leadership's capacity to solve Cuba's deep problems seems to be rapidly falling.
………
This article is part of a research project with the objective of making an on-going assessment of the dynamics between economic and political transformations in Cuba by comparing these to theoretical and empirical literature on other transition experiences: democratic transitions in Latin America as well as Southern and Eastern Europe, the on-going struggle between democratic and authoritarian trends in the former USSR (and even some newly democratized Eastern European countries), and the authoritarian market transition taking place in China and Vietnam.
 The general hypothesis is that the economic reforms in Cuba are slowly moving the country from a totalitarian to a post-totalitarian society (referring to a typology developed by Linz & Stepan2), with potential for the emergence of an increasing although limited democratic space, but alternatively for the emergence of  a post-Castro authoritarian political-economic elite not least linked to the Armed Forces. Three alternative scenarios are developed to reflect these options. It is believed that the study of two transition processes (agricultural reform and the emerging entrepreneurship), understood within Cuba's international context and with an additional view to the impact of a future oil economy, will offer a good indication as to which of these three scenarios will have more prominence in Cuba's political development.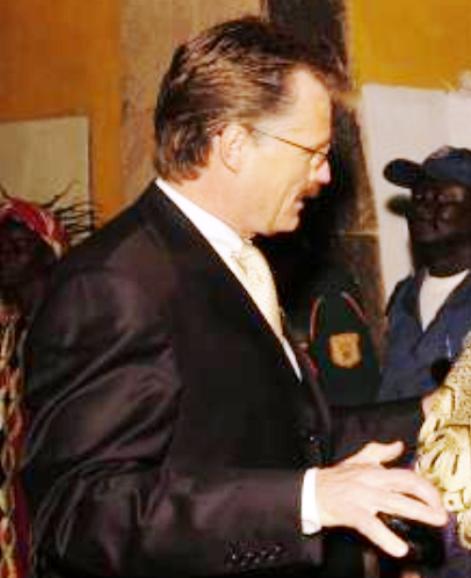 Vegard Bye is a Norwegian political scientist, Associate Research Fellow at the Norwegian Institute of International Affairs, and Partner in the consulting company Scanteam. His work record includes senior positions with the UN and Norad (Norway's Development Cooperation Agency), long experience as reporter and part-time university lecturer and thesis supervisor. He has written various books on Latin American topics, and has followed Cuba since working there with the UN in the late 1970s.