Thursday Mar 7, 2013
By Marc Frank
HAVANA, March 7 (Reuters) – Cuba established on Thursday a state-run wholesale company to sell food products, industrial and other consumer goods to private companies and the state sector, a step aimed at meeting a key demand of local entrepreneurs.
The new company was just the latest indication that President Raul Castro plans to create a strong private sector in retail services and farming as part of a broader reform of the Soviet-styled economy.
Since taking over for his brother Fidel in 2008, he has been lifting some restrictions on civil liberties, such as travel and the sale and purchase of private property, as well as revamping the state-dominated economy into a more mixed and market friendly one.
More than 200,000 small businesses have opened since Cuba liberalized regulations on them in 2010 and the number of entrepreneurs and their employees was 370,000 at last count.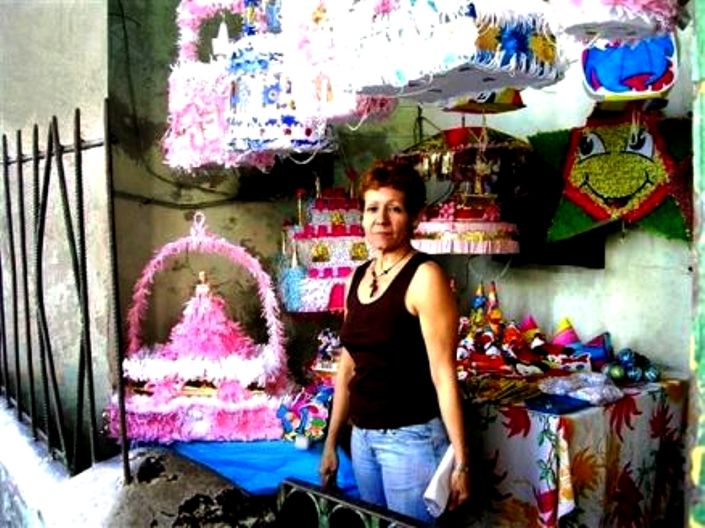 Cuentapropista: now with access to inputs at wholesale prices?
"This step is long overdue and promises to remove a serious disadvantage faced by small entrepreneurs," said Phil Peters, a Cuba expert at the Virginia-based Lexington Institute who has closely followed the reforms.
"It is the latest sign that the government wants the private sector to grow and needs it to create jobs for its reform program to succeed," he added.
At the close of 2012 there were 1,736 private restaurants, 5,000 bed and breakfasts, and thousands of cafeterias, pizzerias and snack shops, according to the government.
Business owners have long complained that they must purchase supplies at state retail shops, while their state competitors purchase at more competitive wholesale prices, a problem authorities have repeatedly promised to remedy.
Thursday's official Gaceta published an internal trade ministry resolution bringing together a number of companies into a new state holding company, the "Food, Industrial and Other Consumer Goods Trading Company."
The resolution, which when published became law, stated the company would attend to both the state and "non-state" sectors.
State-run companies control all foreign and wholesale trade in Cuba and have been prohibited from selling to the private sector.
It was not clear how long it would take to set up the new company.
On Tulipan Street in the New Vedado district of Havana, a busy area with many private food vendors, no one knew about the new company, but all agreed it would be welcome.
"This is what we have been waiting for and its good they are finally doing something," said Ofelia Rodriguez, 45, who sells pastries.
"I guarantee you, that if the prices are reasonable I can lower those I put on my products," she said.
One woman selling soda, sandwiches and snacks nearby, said she would pass judgment once the company was in operation.
"For me, the issue isn't if they open a wholesale outlet, but what they are going to sell and at what price," said Eneida, 50, asking that her last name not be published.
"We have to wait and see if this is to help us meet our needs or pick our pockets of the little we make." (Editing by Jackie Frank)