Cuban health care: Nip and tuck in
SET in a former naval academy overlooking the Florida Straits, the Latin American School of Medicine (ELAM) is supposed to symbolise Cuba's generosity. Founded by Fidel Castro in 1999, the school's mission was to provide free training to medical students from all over the world. But these days, visiting foreign dignitaries are given a sales pitch along with their campus tours.
As part of President Raúl Castro's attempt to stem his brother's spending, many nations that send students to the school are now expected to pay. Just how much isn't entirely clear, but the rates are high enough to cause embarrassment to some of the customers. John Mahama, Ghana's new president and a staunch ally of Cuba, has been obliged to defend what looks like a pricey deal he signed with ELAM as vice-president.
Cuba's government has never been coy about the sale of its medical services abroad. Official figures show that professionals working overseas—largely in medicine—bring in around $6 billion a year (though the doctors themselves receive only a small fraction of the revenue). Most of that comes from Venezuela, which trades subsidised oil for legions of Cuban health workers. But reports in Namibia suggest that prices for services there are rising, too.
In Cuba itself, meanwhile, private medicine is readily available to paying foreigners and well-connected locals. The two best hospitals in Havana, Cira García and CIMEX, are run for profit. Both are far better than normal state hospitals, where patients are often obliged to bring their own sheets and food.
But health care is now also available on the buoyant black market. A current vogue for breast implants is providing extra income to many surgeons (whose state salary is around $20 a month). The director of one of Havana's main hospitals was recently detained for running a private health network on the side. Alongside the new restaurants that are opening in the capital, as a result of Raúl Castro's partial easing of economic restrictions, doctors are now less shy about selling their services. One private dental practice in the Vedado district is notably well-equipped with a snazzy dentist's chair and implements.
These medical entrepreneurs run the risk of prosecution. If caught, they may be tempted to argue that they are simply following the government's example.
Cira Garcia (Hard-Currency) Hospital, Mainly for Foreigners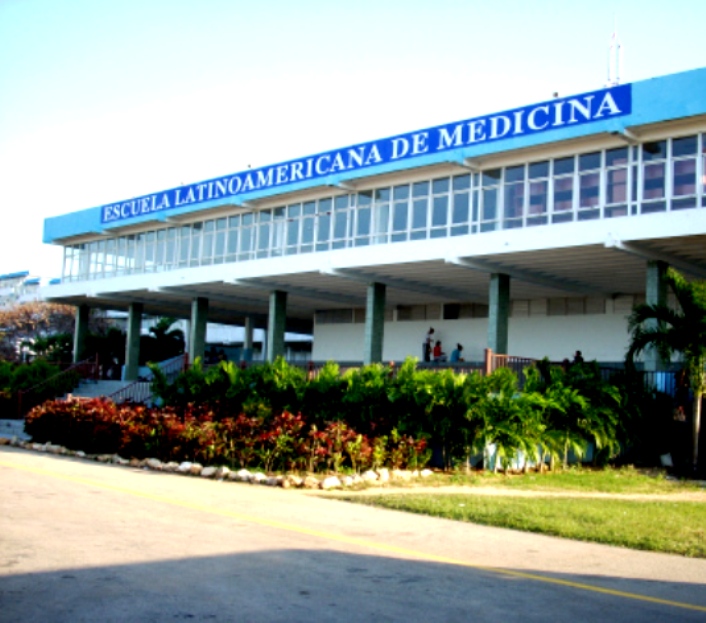 Latin American School of Medicine