Por Ted Henken
Este artículo es copia fiel del publicado en la revista Nueva Sociedad No 235,  septiembre-octubre de 2011, ISSN: 0251-3552, <www.nuso.org>.
The complete document is located here: Henken Una cartografía de la blogosfera cubana
At this time, only a Spanish language version of this article is available. However, Ted Henke will shortly publish an English language version on his website located here: El Yuma
Pese al clima –por momentos  agobiante– de polarización, en Cuba ha emergido una variedad de blogs y de blogueros que buscan sobreponerse a las dificultades políticas y materiales. Más allá de los adjetivos con que cada «bando» busca descalificar a los otros, en los últimos años la extensión de la blogósfera cubana ha sido capaz, no obstante, de construir algunos puentes y espacios que buscan salir de los «monólogos» tanto oficialistas como opositores. Todo ello en un contexto en el que tanto para el gobierno cubano como para el de Estados Unidos la web forma parte de una batalla política de mayores dimensiones.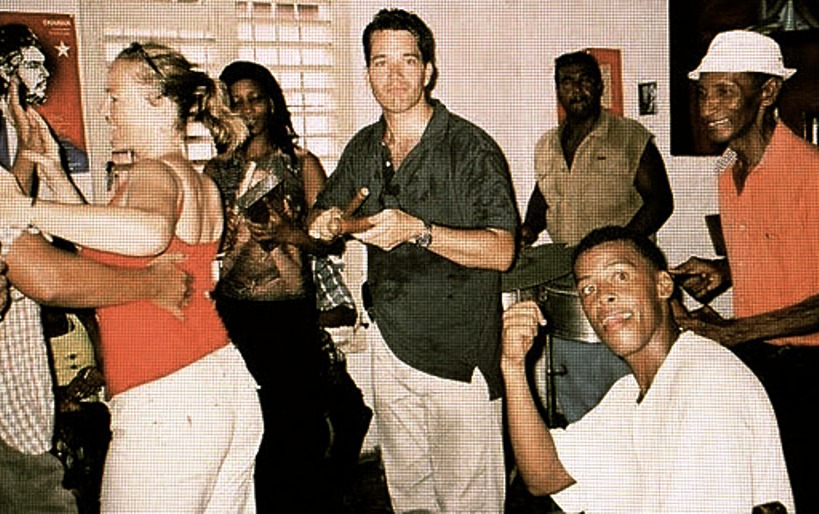 Ted A. Henken is an Associate Professor of Sociology and Latin American Studies, Baruch College, City University of New York. He has worked, researched and published widely on Cuba. His first book, Cuba: A Global Studies Handbook (ABC-CLIO, 2008), is a comprehensive overview and reference guide to Cuban history and culture. He is currently co-editing a follow up to this volume, entitled, Cuba: In Focus (ABC-CLIO, 2013). He has also written extensively about the development of micro-enterprise, the underground economy and the independent jo0urnalists in Cuba, His widely-read web site on Cuba is El Yuma